Groom to Bloom: Milkman's Top Selling Lady Magnets!
Milkman Grooming Co: Because Grooming Should Be Your Wingman
Let's cut to the chase, we know you're here for more than just grooming. It's about making the ladies swoon with a single sniff. From our 'King of Wood Parfum' to our 'Whiskey & Dry Body Wash,' our scents are so irresistible they make a fresh apple pie jealous.

We're not just another grooming company; we're a league of grooming scientists on a mission. Our lab coats? Stubble-covered, of course. We concoct the perfect blends of plant-based goodness that'll make you smoother than a silk cravat at a jazz concert.

And guess what? Our facility is so green, it's practically a botanical garden. It's powered by the sun, so you can lather up guilt-free, eco-warrior.

Whether you're a surfer, a tradie, or just a bloke who likes smelling like a dreamboat, Milkman Grooming Co has you covered. Because when you smell this good, even your personality gets a confidence boost!

Look good, smell good, feel good
#milkmaneffect
Testimonials
We let our reviews speak for themselves.
My husband loves the milkman oil for his beard it smells amazing. He uses it daily.
Purchased the Natural Deodorant 3 Pack and the transformation I experienced from being a lonely, stinky, void of a human to what could only be described as me now being a superstar F35 fighter jet pilot without the skills or the plane. The transformation was ridiculous, if I could eat it I would.
This is easily the best smelling beard oil I've ever used - regular compliments whenever i kiss or hug hello.
My bf is obsessed with the "King of Wood" beard oil, and the smell is just chef's kiss. This is just as good - if not better smelling, and gets lots of compliments.
As a bloke I don't normal get excited about a fragrance, but this scent is actually great and the wife loves it.
After extensive online research, Milkman were the first beard grooming products I purchased when first growing out my beard. Over the years, I've experimented with cheaper alternatives, always leading me to be inevitably disappointed and returning to Milkman. Nothing makes my beard look or feel as good, and both my partner and I love the scents (the new Oud Noir is fantastic). I think I've finally learned my lesson and will just stick with Milkman for the rest of my days.
Want to find us in the real world? Here are some of our Stockists
Find us in Shaver Shops around Australia & New Zealand.
Available in select IGA stores.
We're in many independent barber shops around Australia. Ask for Milkman at your local.
Grab your Milkman gear at major airport locations around Queensland.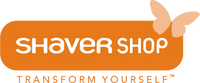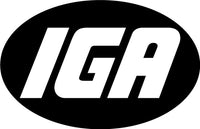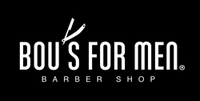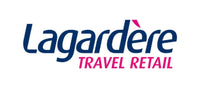 Look good, smell good, feel good! Grab your daily essentials here.