This modern take on a retro design will put a smile on your face every time you step in front of that mirror. With its high quality stainless steel head & matte black handle this elegant piece not only looks that part, it provides an outstanding shaving experience. These razors are becoming extremely popular with shaving enthusiasts but it is also perfect for bearded & moustachioed  gents because it is easy to get clean straight hair lines.
Each razor comes with a single quality blade however we recommend you try blades from a variety of manufacturers to find the best one for you.  The performance of each brand varies & what is perfect for some may not work well for others.
Also comes packaged in our signature recyclable transparent plastic box.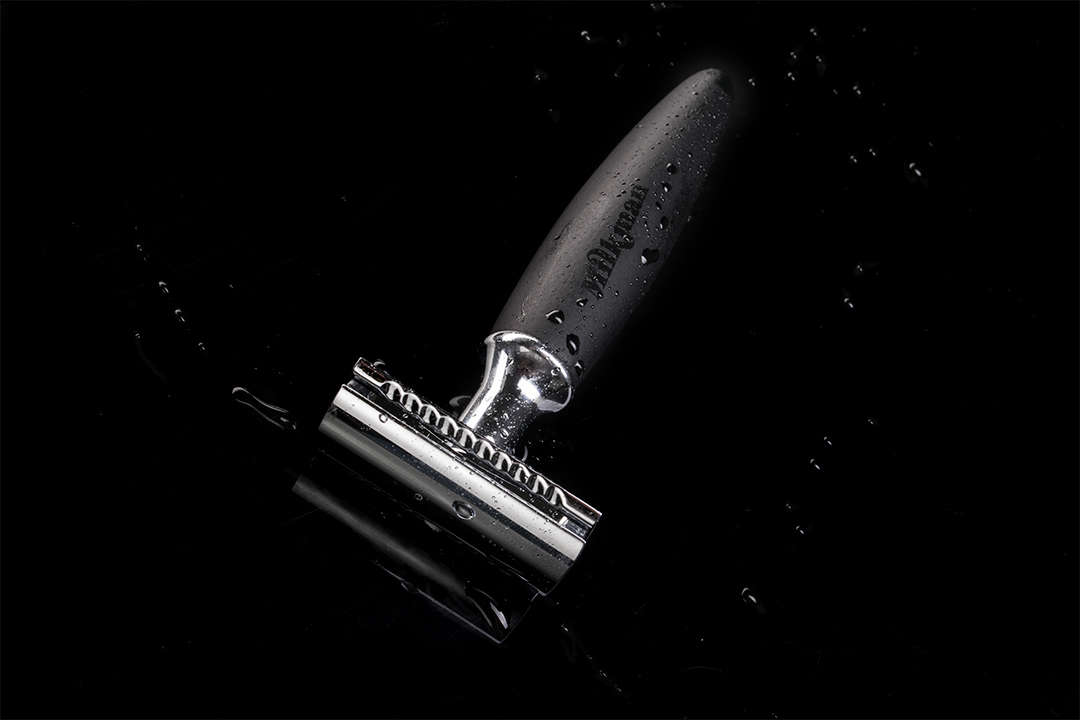 Elegance
Add some flare to your shave kit without spending a tonne of money. With its stylish matte black finish, stainless steel head & stealth Milkman Grooming Co branding, it'll put a smile on your face every morning as you get ready for the day.
Versatility
Not only are these razors great for full shaves, they're perfect for maintaining a great beard. Clean cheek & necklines are easy to create, making your beard appear thicker & healthier. The single edge helps you see where you're shaving & maintain control over the lines.