Sensitive skin is one of the biggest problems that regular shavers complain of. Although they are great for toning, alcohol-based after shaves can aggravate this sensitivity by drying the skin out. For more than a year we worked on an alcohol-free after shave formulation that would solve this problem. The result was a serum containing witch hazel to tone the skin, allantoin to help with recovery, and aloe vera with vitamin E to soothe. But it wasn't enough. Moments before we were about to go into production we decided to take this product to the next level. The first thing we did was to invent a new category of After Shave. This became an After Shave 2 in 1 which not only soothes & tones, but also moisturises & protects the skin. To do this we added high quality moisturising ingredients - the kind you would see in an expensive age-defying day cream. In went Beta-glucan, Hyaluronic Acid, Vitamin B5 & Kakadu Plum Extract. But it still wasn't enough. We then went about developing a series of 4 scents, each one specifically designed to capture the essence of the seasons. The last (Winter Wood) is our Winter edition. With its warm spicy, cedarwood infused notes it's like sitting by the fire in a log cabin.
Goes on like an After Shave, Feels Like a Moisturiser
Directions

For use daily
1. After your shave simply twist open cap & shake contents out onto your hand.
2. Rub into your palms then apply to your face & neck.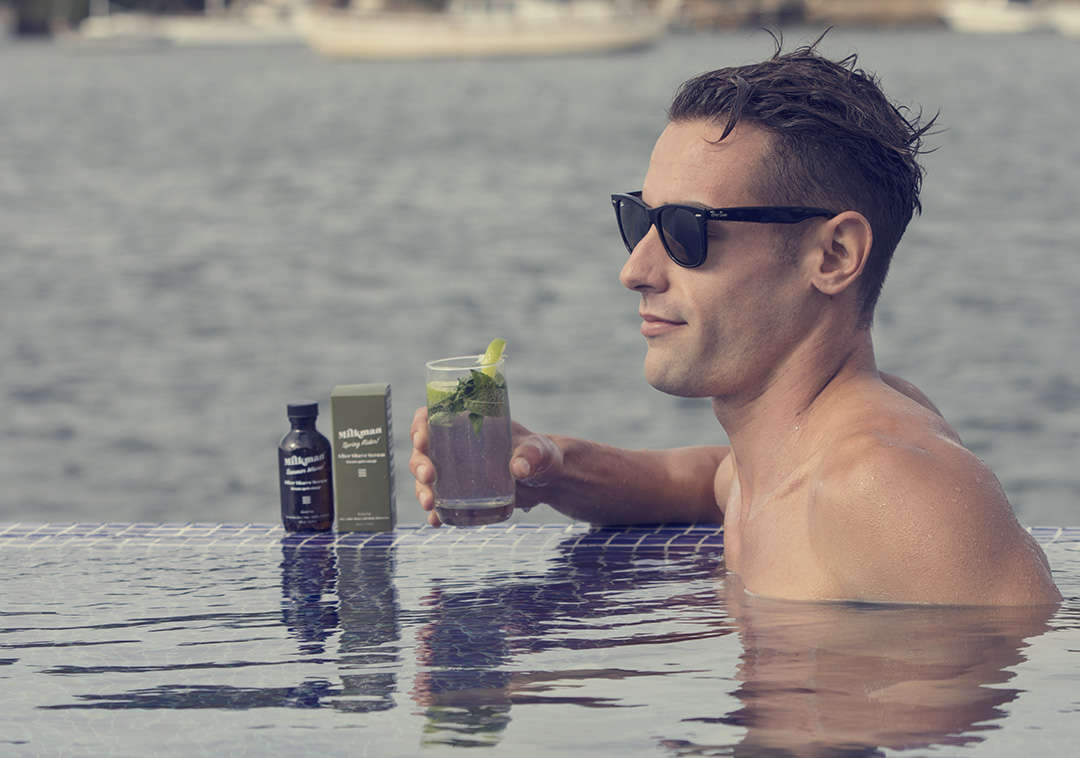 Make putting of After Shave Great Again
We put everything you'd expect in a good after shave but took out the alcohol so it doesn't dry your skin out. Then we added a bunch of moisturising ingredients like the ones you'd see in an expensive high end day cream. The result is an After Shave that is fun & interesting to use whilst leaving you more time to enjoy that morning coffee. It's time to stop using your girlfriend's face cream & moisturise like a man.

Contains:
Aqua, Polysorbate 20, di-Propylene Glycol, Terminalia Ferdinandiana (Kakadu Plum) Fruit
Extract, Glycerine, Witch Hazel Extract, d-Panthenol (Vitamin B5), Phenoxyethanol, Potassium Sorbate, Allantoin, Hyaluronic Acid,
Beta-glucan, Aloe Barbadensis (Aloe Vera) Leaf Juice Extract, Fragrance (Parfum).
MADE IN AUSTRALIA